MENU
Access interactive and print maps and related information,
and learn how we create these resources.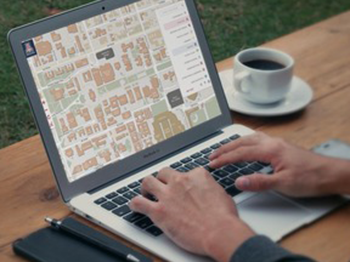 PUBLIC MAP
The Public Map serves the entire UA community - from visitors and alumni to current students, staff, and faculty - with information on buildings, parking, eateries and much more.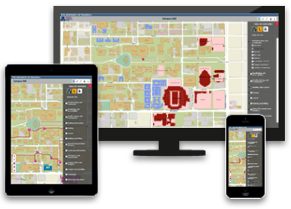 CAMPUS 360
A responsive interactive map focused on campus staff and administration, providing a great depth of institutional information and analytic tools. The flagship application of the UA Enterprise GIS. You may also embed a version of Campus 360 in your website.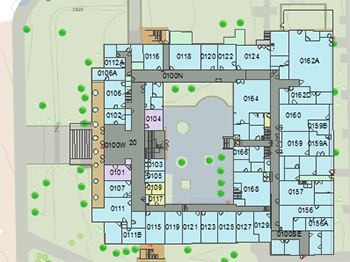 INTERIOR MAPPING
Interior Mapping is an exciting new technology for the Enterprise GIS. Developers can use these services to develop spatially enabled room-information applications. Wayfinding, Room Scheduling, Asset / Space Management, Facilities Use, RCM decision support and Emergency Response are all enhanced with these new services.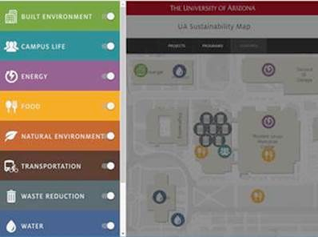 UA SUSTAINABILITY MAP
This web map highlights sustainability at the University of Arizona and expands availability of related information. The map helps find specific sustainability project locations such as rainwater harvesting projects. Users may filter by eight sustainability themes, search and select from projects, programs, and 'green features', and access details about each location.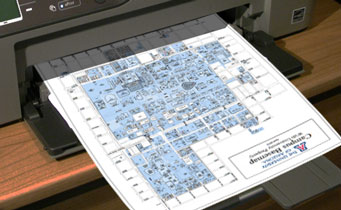 PRINTABLE MAPS
Campus maps, formatted for printing, are provided below in .pdf format.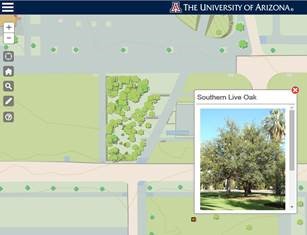 Campus Arboretum Map
The Campus Arboretum map provides custom views and tools for accessing information about UA campus plants.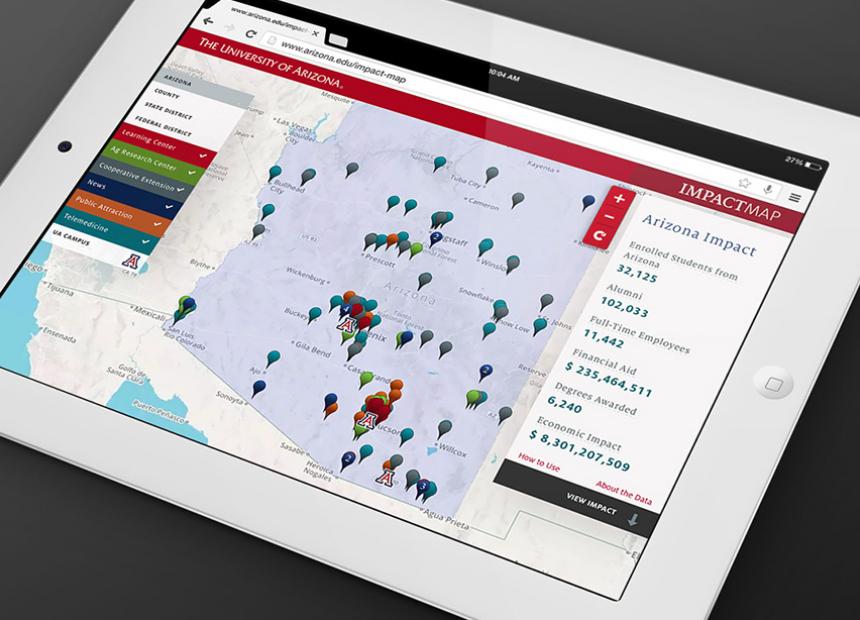 UA Impact Map
The University of Arizona Impact Map shows the UA's presence across the State of Arizona. Our campuses, cooperative extension offices, and telemedicine locations offer education and other services across our state.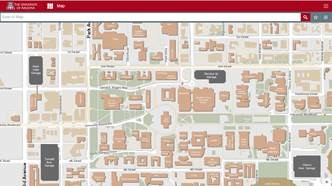 Arizona Mobile Map (mobile web)
The Arizona Mobile Map is available as a module within the Arizona Mobile application. The map provides information on UA buildings, parking lots, attractions, and more customized specifically for viewing on mobile devices. The link above is to the mobile web version of the map. Arizona Mobile Native Apps (Android and IOs) are available here.